Sandy Raddue - Former Atari Manager - Guest Speaker in Portland OR - PDXCUG.org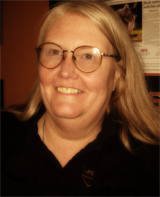 At the January 13, 2011 Meeting, the Portland Commodore Users Group (PDXCUG.org) in Portland, OR hosted a special guest speaker, Sandy Raddue, to discuss her days working at Atari and her ties to Commodore.
Sandy Raddue shares her background from her software quality start at Tektronix to her management days at Atari. Some of the popular Atari titles she worked on were Ms. Pac-Man, Dig Dug, Robotron, Donkey Kong, Pole Position, and Centipede with much of her emphasis on testing ports for the Commodore 64 from the original stand-up arcades. She also worked on and led the testing & quality control for the Koala Pad.
For you to enjoy, from the Portland Commodore Users Group.
---
Watch the Video