Live Screencasts from Our Commodore 64 to Yours
Streaming Commodore 64 Screen
We are proud to announce that, with the power of the Internet and CommodoreServer, we are able to broadcast a live screen, in real time, from our Commodore 64 to yours. You will be able to watch our screen from your own C-64.
The screencast is amazingly fast and accurate - you will think you are looking at your own computer doing all the work. But don't be fooled by the flashing cursor when you see it: you will not be able to type. At this time, the screencasts are one-way so you will only be able to watch.
The software is extremely easy to use - just LOAD the program and RUN it. It will handle the rest and connect to the broadcaster, no matter how far along into the session it is.
Join Us for the First Screencast
The first screencast will appear at the April 10, 2014 meeting at 7:00PM PDT (3:00AM GMT April 11). We have a variety of things we'll be showing you. Since these sessions are live, you will not be able to view them again at a later time, so don't miss it!
How to Connect
The screencast program requires the use of V-1541 and CommodoreServer. You can use a Comet Internet Modem (or similar), or connect with VICE, but You will first need to configure VICE to work. See this article about How to Access the Internet Using V-1541 in VICE , then follow the instructions below.
Using V-1541,

LOAD"SCREENCAST",2

and RUN it. It is on the main V-1541 public disk so it is best to not log in first (logging in will switch you to your own disks)
Test It Out Ahead of Time
It would be great to try things out before the screencast begins, so that you can be sure it works. Maybe load up CometChat, Group Zork, or the LOGIN program on the same public disk:

LOAD"COMETCHAT",2

If you can load that, you can just as easily load the screencast program (release scheduled for the day of the meeting).
Need Help?
If you need any assistance with V-1541 or VICE settings, please feel free to contact us over on the Membership page. See you online!
---
Flyer Cases
If you own a Flyer, you have probably wanted to put it into a protective case. That was the case for me and thanks to MHoney, of C64Warez.com, I have one. He has made a limited run of aluminum cases that were made out of a solid block of aluminum and polished to perfection! But he didn't stop there. He also included a nice pushbutton cap and four rubber feet so it sits firmly on your desk.
I know I will enjoy having this in a case because it means I can safely transport my Flyer to club meetings and other events without risk of damaging it.
Thank you, MHoney!
---
4-Way Club Meeting
Hear Ye, Hear Ye, four...yes FOUR Pacific Northwest retro / Commodore computer clubs are sponsoring a retro computer event in Seattle, Washington. This is a multi-club event where we bring whatever retro computer gear and software to share and show off with others.
The following clubs will be sponsoring this event:
Meeting Time
We'll be meeting at the Jigsaw Reanaissance hackerspace in downtown Seattle August 18, 2013 from 1:00pm until 7:00pm (or possibly later if they don't kick us out). Of course, we encourage all of our members to join in to make this retro time more fun.
What to Bring
This gathering offers a chance to work on, display, or play with any retro devices you might have. Bring whatever you can fit in your car. Short of that, just bring whatever you can. If it is interesting to you, chances are it will be interesting to someone else.
How to Get There
Point your car North. Drive. Stop at 815 Seattle Boulevard South, Seattle, WA
See you there!
---
Internet Pong - PDXCUG Classroom Series

As part of the Portland Commodore Users Group classroom series, we will be delving into a programming project: Internet-based pong, where the players play on their own computer with their opponent playing remotely on the Internet.
We'll be teaching the basics of game development while introducing the various aspects of Internet gaming. We'll use CommodoreServer as the gaming network - where players can meet up easily and connect without having to do a lot of complicated setup.
This game will be developed in BASIC at first (using C64List), then we'll move time-critical routines into assembly (such as the paddle routine and Internet messages). C64List is a perfect match because it allows you to add assembly code in the same program, compiling it into a single PRG file.
Stay tuned for updates.
---
modBASIC - BASIC, with Local Variables and Parameter Passing
Agent Friday has been working on reducing some of the frustrations of using BASIC on a Commodore 64. His most recent accomplishment is a utility called modBASIC which allows programmers to use local variables and parameter passing to subroutines.
The Portland Commodore Users Group has been doing a "Classroom Series" where we teach attendees programming-related topics, such as assembly language and tools for writing programs. modBASIC is a perfect fit, as you'll see in this video.
Video presentation is from the Portland Commodore Users Group meeting on May 9, 2013.
---
Modified CHAR ROM on C64
Lately, I've been playing around with fonts and custom character sets. In the process, I created a new character set for the next version of Comet Chat. Mostly I grabbed two already-existing upper case and lower case fonts and then tweaked them to my liking.
At a recent club meeting, I decided to put my new font onto an EPROM chip and put the chip inside my Commodore 64. The result is fantastic. Now, whenever I turn on my C64, I am greeted by my new font rather than the stock font.
The EPROM I have in there is an 8K chip, but the CHAR ROM is only 4K. In order for the VIC to access the new characters, the data must be in the second half of the EPROM. That is, when I wrote the data to the chip, I instructed Promos to program it starting at $1000 instead of $0000.
NOTE: The CHAR ROM (EPROM) is the one with the blue sticker on it. The other chip to the left of that is DMackey's Three Kernal Adapter (which I just love). More info on his blog.
---
Large Turnout at the Commodore SX-64 Birthday Party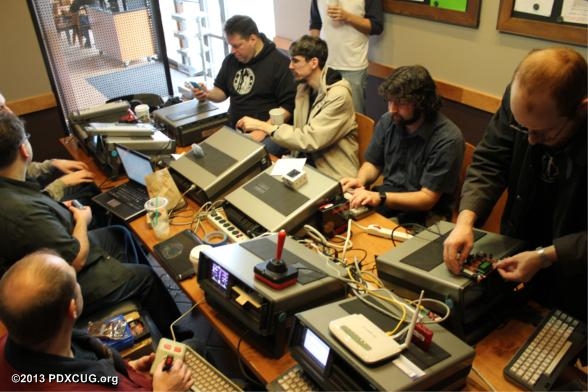 The Portland Commodore Users Group and its sister club, the Puget Sound Commodore Users Group joined together in the global celebration of the Commodore SX-64 birthday party, organized by Berry DeJager, at Starbucks in Seattle, Washington January 20, 2013.
What a great turnout we had - there were a total of 11 SX-64s and 17 people who showed up for the event at Starbucks. We did things like played games, looked at some old Commodore magazines, tested/repaired our SXs, and used the free Wi-fi to get online. We even met up with other individuals and clubs who were participating in IRC and on CommodoreServer, in a large worldwide virtual event.
After the gathering at Starbucks, we continued over to the evil laboratories of Dr. Evil himself to continue with the Puget Sound Commodore Users Group meeting.
Enjoy the pictures.
---
---
---
---
---
Commodore SX-64 Party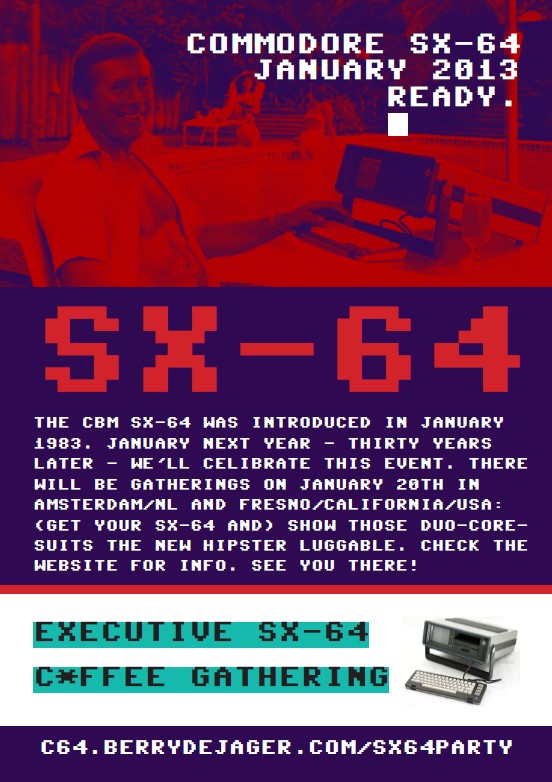 The Commodore SX-64 turns 30 years old this month. That's why the Portland Commodore Users Group will be celebrating with its sister club, the Puget Sound Commodore Users Group, in Seattle, WA. We're joining the global celebration, organized by Berry DeJager.
So grab your lugtop (my term for the SX-64) and head on over to your local Starbucks any time during the month of January. If that is too difficult, you can join us on CommodoreServer chat - we'll be accessing the free Wi-fi at Starbucks, so you can be connected to us virtually. Just join in any time, starting at 10:00 a.m. PST on Sunday, January 20, 2013. The Puget Sound Commodore meeting will continue even after the Starbucks gathering.
-Goog
---
Merry Christmas from PDXCUG.org
I found some old disks in my collection and thought I'd share them with you, just in time for the Christmas holiday season. I've included the download links for these files on CommodoreServer (see link below).
Christmas Carols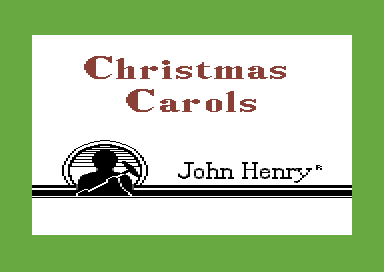 Twisted Christmas 87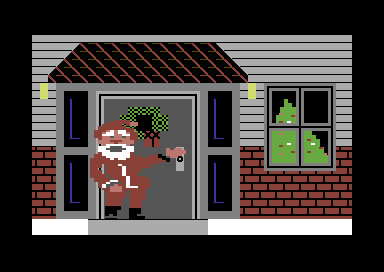 Twisted Christmas 88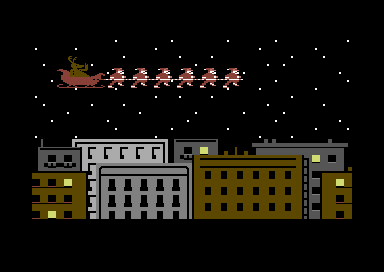 Twisted Christmas 89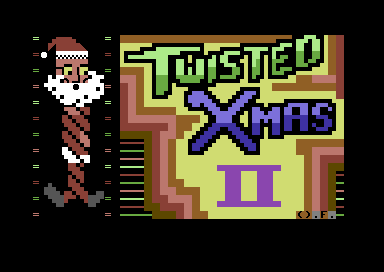 Commodore SX-64 Christmas Demo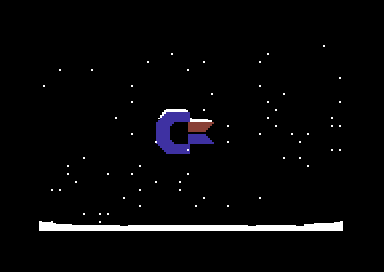 Snowball Sunday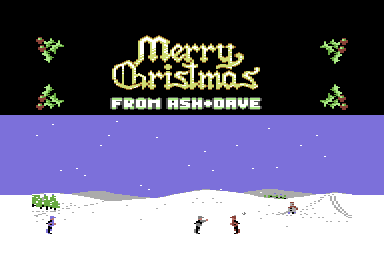 You can download the Christmas disks from CommodoreServer.
If you have any other titles, drop us a line and I'll add them to the collection.
Enjoy!
-Goog
---
Goog's C64 Emulator Mentioned at DEF CON 20
While in Las Vegas for CommVEx 2012, a few of us went over to the DEF CON area to geek out and meet some new people. While talking to a small group and identifying ourselves as Commodore fans (which was pretty obvious with our Commodore shirts), one of them told us that the DEF CON badges contained a Commodore 64 emulator in them. Naturally, we wanted them right away so we went on a quest to find some extras (DEF CON badges are normally hard to come by if you don't get them at the show).
Eventually we came across one of the Goons, who was friends with one of the guys in our party. He was able to grab some extras for us from a hidden stash.
I found a box of programs sitting around, so I grabbed one to see if it said anything about the C64 emulator inside of it. Sure enough - it was one of the first welcome pages. Take a look:
Hmmmm... I wondered, "in the works"... the only C64 emulator I know about for the Propeller is the one that I made. After doing some research, I discovered that the C64 emulator that was mentioned in the program was indeed mine - a project I started in 2006 over on the Parallax Forums. After all this time, I had no idea that it would come to this. How cool to get a mention of it in the DEF CON program.
One of the main reasons I stopped working on that project was that the Propeller simply did not have enough memory or computing power using SPIN, the language I was writing it in. But now that there is a new Propeller version on the horizon, I've thought about the possibility of starting up that project again. We'll see... I have to complete my Comet+ project first.
In any event, I feel quite honored to have had my project mentioned at such an event. Thanks, DEF CON!
I'll bring along my Prop64 (C64 Emulator on a Propeller Chip) to the next few PDXCUG.org meetings so people can check it out. Here's a shot of it - I dug it out of an old bin and it was still wired up the same way:
Prop64 - Propeller-based Commodore 64 Emulator
Prop64 and DEF CON Badges at the August 9 PDXCUG Meeting
Update: At our August 9, 2012 meeting, I fired up the Prop64 for the first time in years. Here is a screen shot of it.
Prop64 - Running a small BASIC program
After our PDXCUG meeting, Agent Friday and I fired up the badges for the first time. We were able to see the initial welcome message which tells you the types of people you interfaced with at the show. Pretty neat! Here is a picture of Agent Friday's (left) and Goog's (right) badge.
---
HES MON 64 Cartridges for PDXCUG Members
SuperCard Pro
---
Dr. Evil Laboratories at PDXCUG
It is an honor to welcome special guests Kent Sullivan, co-founder of Dr. Evil Laboratories, and Bryan Minugh, hardware developer for SID Symphony v2 and Swiftlink-232, at our upcoming Portland Commodore Users Group Meeting on July 12, 2012.
I've had the pleasure of meeting Mr. Sullivan recently and have had some nice conversations with him - he is a pleasure to be around and has some great Commodore stories from back in the 80s and an all-around nice guy. I am also looking forward to meeting Mr. Minugh as well. I'm sure there will be lots of fun facts to learn about these two very historic and important pieces of Commodore history!
---
CommVEx 2012 Preparations
Robert Bernardo was in town and he called upon some PDXCUG members to get together to have a little fun and discuss some CommVEx plans. Only a couple of us made it to the impromptu meeting.
---
New Book: A Commodore 64 Walkabout
It starts off with the premise that you once owned a C64 and put it away for a few years. But new and exciting things have happened while your Commodore was in storage. Commodore didn't die - it quietly advanced through its loyal fans! This book fills you in on emulation, where to find your old favorite games, where to find new ones and describes new hardware and services that didn't exist back in the day, bringing you up-to-date with today's Commodore scene.
eBook or Paperback
For only $0.99, you can buy this eBook from a few places, but I'd recommend purchasing it from Smashwords because it allows you to download it in a variety of eBook formats. You can also head over to Amazon if you only need the Kindle version.
If you're in the camp of those who prefer printed books, you can get it in paper form Blurb for just $8.95. Either way, you won't be disappointed in this easy-reading, full-content book.
Get it for Free
---
Preserving 1571 Disks - Copying to D71 Format
A friend of mine recently sent me some rare Commodore 64 disks to preserve and convert to D64 format. He also sent some other rare C128 disks along with them. While I've done many D64 disks in my time using a variety of different ways, I got a little stumped when it was time to archive the C128 disks to D71 format. Initially, this seems like it would be a pretty straightforward procedure, but little things here and there stood in my way. Let me explain from the start.
1571 disk drives have two read/write heads - one for each side of the disk. Simply flipping over the disk and copying the other side is not an option because data is stored in the opposite direction on the flip side. Attempting to copy the back side of a 1571-formatted disk would fail miserably. Being interested in fully preserving these disks, I wanted to be sure that the disks I was looking at did not have data on the reverse side (or if they did, then I could properly copy that as well). But how can you tell if the disk is formatted for a 1571 disk drive or a 1541 (or similar) drive? Seems easy enough, but there are a few truths to be told.
Because many Commodore 128 owners had standard 1541 disk drives, commercial disk publishers tried to keep compatibility problems to a minimum, so they often shipped disks on standard 1541-formatted floppy disks. Many disks were shipped with both a C64 version and a 128 version. Some were C64-only files while still others were just for the C128. Data for the 128 files could be on the back of the disk while the C64 version files remain on the front side. In any case, it is still important, when preserving a disk for the C128, to make sure you copy all of the data on the back of the disk as well as the front.
So why not just always copy both sides of a disk to a D71 disk image file? The choice is yours, but if there is no data on the back side of the disk, your copy program will spend a lot of time trying to read data that isn't there and will get constant read errors. This is how I started off with my preservation project. Using D64Copy, it was taking far too long, constantly spinning the disk and getting read errors, and was wearing out my precious rare disk. Was this really a 1571-formatted disk? I had to stop it and find out.
How to Determine the Disk Format
That question was really the drive for writing this article - how to tell if you are using a 1571-formatted disk or not. Let's see - just count the number of blocks used on the disk, right? Well, not so fast - that method could quickly tell you if there were more blocks than a standard 1541-formatted disk, but you can't always rely on that. Remember that many commercial disks alter the BAM contents and hide files, file sizes, and change the number of blocks free. If your disk still looks like it might be a 1541-formatted disk, this could be the case so you need a better method of determining its format.
Your 1571 disk drive will not be able to see the back side of the disk if it is not in "1571 mode". If this is the case, you will still only see a maximum of 664 blocks free (the same as a 1541-formatted disk). Here is a simple (yet not perfect) way to see if you have a 1571-formatted disk in your 1571 drive. First place your disk in the drive. Then issue the following command to put your 1571 drive into "1541 mode":
OPEN 15,8,15,"U0>M0":CLOSE 15
Load the directory and take not of the block count. Now, put your 1571 drive into "1571 mode":
OPEN 15,8,15,"U0>M1":CLOSE 15
and load the directory again.
The directory will now account for all blocks on the disk - if there were free blocks on the back side, your free blocks count will go up. This simple method works well in most cases, but if all the blocks on the back side are in use, you still may not see any difference. We still need yet a more accurate way of determining the disk format.
Looking at the BAM
1571-formatted disks still contain the BAM on Track 18, Sector 0, but there is additional information stored on the back side of the disk on Track 53, Sector 0. The other side of the disk also contains extra tracks and sectors for program data. The BAM has a flag at byte 3 (4th byte over). If set to $00 (the default), you have a single-sided disk. If set to $80 (128), it means that this is a double-sided disk. But you can't rely entirely on this value to determine if the disk is a full-on 1571 format. You must still look at Track 53, Sector 0. Only then will you know for sure if the extended BAM information in that sector shows the same type of information as on the front side BAM.
Create the D71 with Zoom Floppy
There are many methods to create a D71 from a real 1571-formatted disk, but my preferred method is to create it with Zoom Floppy and D64Copy (yes, the name is misleading, but it can create a D71 in about three minutes). To properly create your D71, use the following command:
d64copy --two-sided --transfer=auto --start-track=1 --end-track=70 --drive-type=1571 --retry-count=10 --error-map=always 8 ripfile.d71

Note: the entire command should be on one continuous line.
1571/D71 Downloads
---
Rockin' Stereo SID on a Commodore 64 or C128
If you've ever been lucky enough to own or see a Commodore 64 playing stereo SID music, you know how great it is to be able to listen to six voices at one time. Over the years, there have been many implementations, from hacks on how to piggy-back another SID chip onto the original, to a more elegant solution such as the SID Symphony cartridge. Whatever the case is, listening to SID music and demos in stereo is quite a treat.
There are a number of demos in the scene that take advantage of a secondary SID chip. Likewise, Compute! books released a SID player that also supports stereo music. There are literally thousands of songs that can play stereo music, downloadable from the Compute's Gazette Sid Collection.
I recently got the Internal Stereo SID board and it sounds great! Installation was fairly easy, but if you are not experienced at soldering and wiring, you might opt for the SID Symphony II cartridge, which is a modern remake of the original design. The SID Symphony II simply plugs into your cartridge port and you just hook up the second channel to your speaker system (line output).
Though I would NEVER recommend tearing apart a perfectly good working C64, you will need to also acquire an additional SID chip, which are becoming rare due to the popular chiptunes and SID remixes being made. You can purchase SID chips on ebay, but the prices are usually inflated well beyond what a working Commodore 64 is worth. A better solution is to find a non-working C64 and use the SID chip from that (the SID chips are often socketed, so extraction is relatively easy). If you do this, please try to pass along the remaining C64 parts to an interested party to get maximum benefit out of what's left. Under NO circumstances should you remove parts from a working Commodore computer!
Once you have a secondary SID chip installed (or cartridge), you'll want to hear some cool music. Just download the Stereo SID Player disk to get going.
---
Easy Flash Cartridges
One of the most-used cartridges at our club meetings is the Easy Flash Cartridge. We have these in just about every C64 that is available to use. Its easy interface and large storage capacity allows for multiple games to be placed on it at once. Members can select a game, play it, then push the reset button to get back to the main menu. Since it is a cartridge, access is immediate and there is no wait or long load times. Also, as the club organizer, I don't have to pack up a lot of cartridges. I just pack my Easy Flash cartridges with different games loaded on each one and we pretty much have an arcade every time.
The Easy Flash is good for more than just games, too. Since we like to have our Commodores live on the Internet for chatting in our virtual meetings, it's nice to have Internet software in the list. We have instant access to CommodoreServer's gaming service, which hosts our meeting chat sessions. I have also installed terminal software onto each cartridge so that members can access Telnet BBS sites easily.
Other utilities are handy as well, such as disk copying programs. Easy Flash makes everything so nice for our club because we have all of our utilities and games, ready to go, on a variety of computers.
Back in December 2010, our good friend over at C64World.com generously provided several of these cartridges to our club so that we could offer them to our club members. We got them as kits and had a soldering party at my house. Once the kits were assembled, we placed them into the cartridge cases and then loaded them up with the Portland Commodore Users Group Favorite Games.
---
Portland Commodore Users Group Anniversary Celebration
It's hard to believe it's already been a year since the Portland Commodore Users Group was formed. Time sure flies when you're having fun! From its humble beginnings, starting out as just a couple of us meeting in a room at my house, to our most recent large gathering... this past year has been an incredible wealth of Commodore-related information, demos, and presentations to all who attend.
The Portland Commodore Users Group, of course, would be nothing without its terrific members! Thank you to all who visit the club meetings - you are the ones who make it so great. And thank you for sharing your knowledge and experience in Commodore computing with others and keeping the Commodore spirit alive in our community.
In our latest meeting, members got to celebrate this one-year anniversary celebration with yummy Commodore cake, balloons, and parting gifts. Just check this beauty out:
---
New Commodore Users Group: The Puget Sound Commodore Users Group in Seattle, Washington
The Puget Sound Commodore Users Group, in the Seattle, Washington area, kicked off its first meeting on April 17, 2011. There were many presentations, Commodore freebies, games, food and even door prizes.
Some of the presentations and points of interest included:
TADA (Totally Awesome Dungeon Adventure) presentation by Pinacolada
1541 Ultimate II Demo
Demoscene presentation and a somewhat new, not-yet-released 3D game by Nightlord
ZoomFloppy Demo (with a very cool case mod, by GeneB)
Two Amiga 600 computers (one black with DVD and LCD screen)
Comet64 Internet Modem Demo
Two Amiga CD32 units
Freebies - lots of Amiga and Commodore disks and other goodies
Pizza and Homemade scones - Yum!
---
PDXCUG Commodore Meetings LIVE, Online
Come join us during our next Users Group meeting (and future meetings) - we'll be using Agent Friday's Group Zork game (see post Group Zork, a Multi-Player Experience) to chat and interact with anyone who wants to join in to our meeting.
If you have VICE 2.2 or a Comet64 Internet Modem, you can join us virtually and chat with others as well. Or, if you prefer, you can sit back and play a game of Zork while you are there.
So come on, we'll likely be online around 7:00p.m. PST Thursday, January 10. See you in the chat room!
---
Our own Agent Friday has been working on a new online, multi-player game for several months now, as first seen in our May 13, 2010 Meeting. At the same time, there have been new developments going on with CommodoreServer to bring a new type of gaming service devoted to multi-player games.
The two services work together to provide a new spin on Zork - an online, multi-player experience, where members of CommodoreServer can meet up in a game room and chat with one another during game play. One user can be playing a game of Zork while others watch the game being carried out. All the while, still being able to chat with other users.
It's a truly amazing experience. One that I highly recommend trying out. To make it even more accessible, Agent Friday has made it possible to use this game using VICE 2.2 - simply load up Group Zork .d64 and you're ready to go. No extra hardware required!
Some more information on getting started with Group Zork - download it and give it a whirl.
---
Commodore MAX Machine
My Commodore MAX Machine has been packed away for a while and I decided to break it out to give it a try. After hooking it up, I remembered why it stayed in storage - the video wasn't working. Now, there are many reasons why video doesn't work on Commodore computers, but I recalled a presentation at CommVEx 2008 by my friend Keith, of Spinnyphin Software. He demonstrated a modification that had to be made in order to see video - I was thinking it had to do with being a PAL system. But after a discussion with my twitter friend @ilroberto, who also has a Commodore MAX Machine, he informed me that the NTSC version uses a 6566 VIC chip. That's what I have, but still no video.
The problem has to do with the RF modulator producing a frequency for Japan, whose TV channel frequencies are not the same as those in other parts of the world. A quick look at Keith's All About the Max Machine describes how to modify your MAX Machine to work with both composite video and S-Video. Thanks for the write-up, Keith!
Here are a few images of my Commodore MAX Machine, for your viewing pleasure. I have not made any modification yet, but when I do, I'll post an update.
---
UPCHUG / PDXCUG Commodore Users Group Meeting
PDXCUG founders traveled to Seattle to meet with members of the University Place Commodore Home User's Group (UPCHUG). The meeting was low-key, but incredibly full of content. Members from both groups shared ideas and projects in a quiet, open room at the Fern Hill Library meeting room in Tacoma, Washington.
Prior to the library meeting, members gathered at a local Starbucks. Goog brought his Commodore SX-64 computer, equipped with a Comet64 Internet Modem and a wi-fi adapter to access the Internet and download games. Surprisingly, not too many strange looks or comments from coffee-sipping patrons.
In all, the meeting was a stepping stone for future gatherings between the two groups. Expect more greatness from both UPCHUG and PDXCUG as we join forces to keep the Commodore spirit alive!
---
Amiga A600
Thanks to our newest member, gencom64, and his Amiga 600, I was inspired to get mine out, too. He informed me that some models came with an internal hard drive and others did not. His has one but mine does not. I'll be researching this over the next few weeks to see about adding a hard drive to my A600.
Meanwhile, here's a couple of pictures of my A600. More to come.
---
Portland Commodore Users Group Kicks Off 2011 with a Spectacular Meeting
Our first Commodore meeting of this year was an incredible one. With everything ranging from new software developments to showing off forgotten Commodore treasures, our group had an amazing time.
New members and old alike enjoyed the Atari guest speaker, presentations galore and some very cool Commodore goodies, such as the Turbo Master 4MHz accelerator, on loan to us by Robert Bernardo, of the Fresno Commodore Users Group. Thank you, Robert, for allowing us to play with this fabulous device!
Goog showed everyone how you can use VICE to connect to CommodoreServer using a virtual RS-232 port. Now, how cool is that? Accessing your D64 disks on CommodoreServer.com without the use of any hardware! Now you can get to your disk images no matter where you are - in our case at our PDXCUG meeting, we were talking about this game that I wrote when I was 15, but we didn't have the disk. So we just opened VICE and were able to get to the disk easily and quickly. Here's how you connect VICE to the Internet with V-1541.
Another amazing demo, given by Goog and Agent Friday, was the first look at the initial release of CommodoreServer.com's gaming service. Essentially, it's an open API for creating new Internet-based games. CommodoreServer takes care of a lot of the mundane tasks of game development so programmers don't have to struggle with things like game sync, chat, multi-player communication and game rules. Its open-ended architecture allows developers to create multi-player games easily across different platforms. For more complex games, developers can attach their own game servers (PC-based, or otherwise) which can assist in game play by enforcing game rules across all clients, providing extra resources and game calculations, or simply joining a game as an artificial intelligence game player. The architecture allows for many different scenarios, putting the developer into the creativity of game development and leaving the multi-player tasks up to CommodoreServer. It's truly an amazing service. Many members of PDXCUG.org were involved in its design to ensure ease-of-use, compatibility across Commodore platforms and flexibility. Thanks to: Agent Friday, Dan, Earl, Ernie, and Goog!
Over the past several months, Agent Friday has been steadily developing the first game to take advantage of this new service, which will be released soon, so stay tuned.
---
David Lamkins (Activision / Parker Brothers) - Guest Speaker at Our December Meeting
On December 9, 2010, the Portland Commodore Users Group (PDXCUG.org) in Portland, Oregon, hosted a special guest speaker, David Lamkins, to discuss his early days as an Atari video game developer.
We obtained special permission from David to release this exciting information and help preserve the golden age of video game development.
---
---
We often get inquiries on whether or not we accept donations to our club. Anyone who would like to see Commodore equipment or software go to a good cause, we will gladly accept your donation. Please visit our Donations Page and tell us what you would like to donate.
A huge thank you to Calvin for your rather large donation of Commodore disks and equipment to the Portland Commodore Users Group. Some rare treasures are in there and we'll be sharing and showcasing many of them in our future meetings.
---
Our next Commodore Club meeting will be November 11, 2010 at 6:00 p.m. instead of the usual 7:00 p.m. This will give members a chance to arrive at their liesure and give time to set up equipment, order food and repair or clean their Commodore equipment. Agenda items will begin at 7:00 p.m.
---
Check out our list of great Halloween games we'll be playing at our Oct. 14, 2010 meeting.
---
The Portland Commodore Users Group invited special guest Jason Scott to show a special screening of Get Lamp and shot video of the Q&A session that followed. If you haven't already done so, I highly recommend that you purchase a copy of Get Lamp and dedicate yourself to an evening of nearly-forgotten memories of text adventure bliss.
Then, after you're done with that, head on over to the Portland Commodore Users Group Get Lamp Q&A Session Video that followed the screening on Sept. 9, 2010 for extras that you won't find on the DVD set - A PDXCUG.org Exclusive!
---
Get Lamp Screening - A Huge Success!
About 50 people from the Portland metropolitan area and beyond convened to the Portland Commodore Users Group meeting on Sept. 9, 2010. Although five Commodore 64 computers were present with Zork and Hitchhiker's Guide to the Galaxy available for play, this was not your typical Thursday night Commodore Club meeting. No, instead, people came from as far as Seattle, Washington to see the special screening of Get Lamp, a film by Jason Scott.
See the September 9 Meeting Highlights for more information.
---
Raffle Prizes - Zork II and Get Lamp DVD Sets
---
Get Lamp Trailers
To help get you in the mood for our upcoming September 9 meeting, here is the trailer for the Get Lamp documentary, by Jason Scott.
Retro-computer and gaming fans unite at our special meeting on September 9, 2010 - see the Meetings page for more information.
Newest Trailer
Earlier Trailer
---
CommVEx 2010 Videos - Portland Commodore Users Group
Robert Bernardo posted his videos of CommVEx 2010. Take a look at our presentation of the Portland Commodore Users Group
---
Another great get-together! Check out the Meeting Highlights for some cool photos and information on the Commodore Joystick Prototyping Party.
---
Enhanced Music Player for iPad Released
Keith, of Spinnyphin Software, released his Enhanced Music Player for the iPad.
Team PDXCUG saw the pre-release demo at CommVEx 2010 and it looks (and sounds) really cool! You can play your collection of Compute!'s Gazette music on your iPad. Keith is working on the possibility of an iPhone/iPod Touch version as well.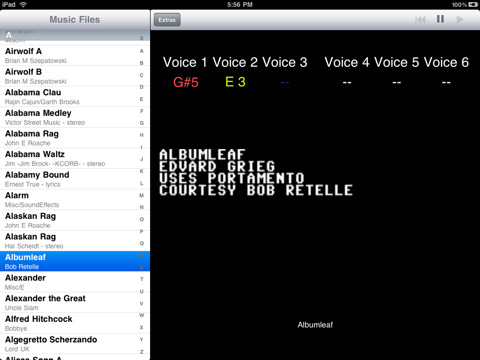 If you are interested, you may use any of the following App Store codes for a free copy:
HXXKMH4L4NY3
WX7N4YE9MR66
AMXP9Y49MPA3
EX3T79N3J7AH
WH6EMXXXFKJT
---
Commodore Joystick Switch Prototyping Party
I really don't have much to say about the next PDXCUG meeting. So sensibly speaking, I don't even need to post 1 pic. But here's 3 pics nonetheless. In other news... the manager of the Joystick Switch project FINALLY got his act together and ordered some parts. Yay! So in closing... if you like these photos, it would be real nice to see you at the meeting. August 12, 7:00 pm at Sunset Lanes in Beaverton. Don't forget !
---
CommVEx 2010 is now over and I wrote up a brief summary of the events. Please visit my special report on CommVEx v6: July 24 & 25, 2010
---
Members from PDXCUG arrived in HOT Las Vegas today. We quickly got our rooms and started setting up our Commodore equipment in anticipation of the coming events and presentations.
Later, we hooked-up with Robert Bernardo and Larry Anderson and enjoyed a nice Commodore-filled conversation before going to dinner.
It seems that there is a lot of activity in the Commodore community and we're looking forward to seeing what unfolds.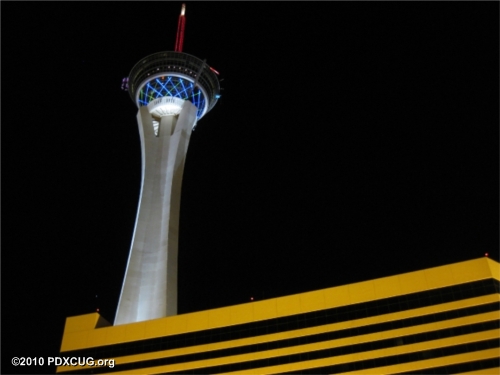 ---
CommVEx is fast approaching and it looks like a great meeting this year. Some members of PDXCUG will be present to discuss the Commodore Joystick Switch and grab new club loot in the raffles!
For more information about CommVEx, visit the Commodore Vegas Expo v6.0 site or to get up-to-minute details, visit the Official CommVEx forum.
---
As you have probably already gathered from reading on pdxcug.org, our group meets regularly and works together on a group project. Our members determine projects that will either help the Commodore community or contribute to your personal Commodore hobbies.
Our current project is a Commodore Joystick Switch which is a device that plugs into both joystick ports on your Commodore 64 / SX-64 / Commodore 128 or other similar Commodore computer. Since games are always using different ports, this device will allow you to keep one joystick plugged-in and switch between port 1 and port 2 without having to remove the joystick wire. If you have two joysticks plugged-in, you can simply push the button on the Joystick Switch to swap them.
The Joystick switch will also work with paddles and other devices, such as the Koala Pad, mouse and Light Pens.
As always, if you have any suggestions for this project or if you have an idea for a new project, please let us know by leaving feedback.
---
If you haven't heard already, you really need to jump on over to the Retrobits Podcast where our good friend and PDXCUG member, Earl Evans, delivers an incredible Podcast, quite often featuring stories on Commodore computers.
Just recently, our Commodore Users Group had the pleasure of being announced on his show. Turns out that Earl is a Portland resident and is a close neighbor of mine. We recently got together and I learned that he is working on a RetroChallenge Project, building an Epson PX-8 virtual disk drive for it. I think he was surprised when I pulled my Epson PX-8 out of the box and told him that I was interested in his device. Good luck to you on the RetroChallenge, Earl!
---
I was informed today that my buddy Sean will start a new Commodore club as well, focusing more on the Vancouver, WA side of the river for anyone who lives in that area and doesn't feel like driving to Portland. Yea!
Now there are two clubs. Do we need two clubs? Perhaps not, but now people can have more options for meeting times and places. More options = more fun, right?
Whatever the case may be, I invite you to come to either or both. You'll enjoy playing around with Commodore computers and playing games with others who just want to have fun!
---
I've had this idea brewing in my mind for a couple of years to start up a Commodore computer users group in Portland. It all started when I was a kid and got a Commodore 64 computer...<record scratching noise here>... yeah - that's how all Commodore stories start. I'll spare you.
The point is Commodore users groups died out years ago. Oh, sure, there are a few left, but when have the number of clubs ever started to grow again? It is amazing to know that there are approximately one million active Commodore fans out there - a staggering number. How do we connect these fans and keep the spirit of the now-defunct, now-purchased, now-defunct, now-purchased, etc. Commodore brand? I don't know about the spirit of today's Commodore brand, but we should definitely all be doing our part to bring back the rave of yesterday's fine machines.
That said, I have done my part and formed the Portland Commodore Users Group, or PDXCUG for short. We are a modest number with big goals. If you live in the Portland metro area, I encourage you to pick up that old hobby once again. Let us all get together and do some fun stuff!
---